Pay per post advert dis­tri­b­u­tion with can­di­date man­age­ment for direct employers.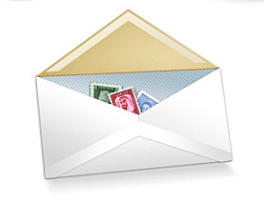 Adpost HR is a fusion of Adpost and Aptrack that together form the per­fect sys­tem to save time and improve effi­ciency for today's cor­po­rate sector.
Multi-posting tech­nol­ogy has rev­o­lu­tionised how job adver­tise­ments are deliv­ered online result­ing in huge amounts of time saved for it's users. Fast, accu­rate and sim­ple to use, Adpost is the back­bone of idibu's prod­uct range.
Aptrack is can­di­date man­age­ment and per­for­mance analy­sis soft­ware that allows you to track and man­age all appli­cants from job boards and your own site*, as well as pro­vid­ing detailed analy­sis of board effec­tive­ness and adver­tiser activ­ity in the form of weekly and monthly reports.
Adpost HR gives you the ulti­mate in flex­i­bil­ity as you sim­ply pur­chase the cred­its you need. No long term con­tracts, just pay as you post with track­ing and can­di­date man­age­ment included absolutely FREE!
Ben­e­fits of using Adpost HR:
Free up your time and effectiveness
It takes about 4–5 min­utes to add an advert to a job board, so just 4 boards alone can be 20 min­utes of your time. idibu will post to all your boards and more in the same 4–5 min­utes lit­er­ally steal­ing back hours of your time dur­ing the busy work­ing week.
Unlim­ited destinations
One post­ing cred­its lets you send an advert out to as many des­ti­na­tions as you want, and delet­ing adverts from the boards is free.
Track your candidates
Set-up the Aptrack sys­tem to man­age all your can­di­dates — there are no lim­its on email auto-responders and dif­fer­ent ways to inter­act with your applicants.
Detailed analy­sis
See which job boards are work­ing for you and keep an eye on your bud­gets. Split report­ing out into sep­a­rate clients or campaigns.
Why not screen your appli­cants too?
Talk to idibu about enabling Apfil­ter on your account to slash the amount of inap­pro­pri­ate appli­cants and search your appli­cant pool with ease.
Adpost HR saves you time, money and improves effi­ciency. Like all idibu prod­ucts it is fully cus­tomis­able and can be adapted to meet your busi­ness' needs.
Related links: job post­ing soft­ware, advert dis­tri­b­u­tion, appli­cant track­ing sys­tems, CV search, appli­cant screen­ing.