Advert dis­tri­b­u­tion made easy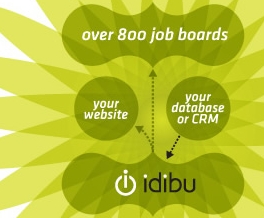 Multi-posting tech­nol­ogy has rev­o­lu­tionised how job adver­tise­ments are deliv­ered online, result­ing in huge amounts of time saved for its disciples.
Fast, accu­rate and sim­ple to use, Adpost is the back­bone of idibu's prod­uct range. At its core Adpost is con­fig­ured seam­lessly with over 1200 job boards through­out the UK and dot­ted around the globe. Com­plete con­trol over how you want to work means that you decide how, where and when you want your ads online.
Ben­e­fits of Advert Distribution:
Improve effi­ciency with our fast, accu­rate and sim­ple to use system
Save time and money by com­plet­ing just one form that posts instan­ta­neously to all your job boards, social net­works and com­pany web­site. Re-post and delete ads from job boards in seconds.
Full man­age­ment control
Use the com­pre­hen­sive quota sys­tem to limit post­ing to boards by office, team or user & decide who posts where and when. Make cer­tain boards 'must post to' and/or hide boards from other teams. Con­trol work­flow, SEO and advert appear­ance by mak­ing cer­tain fields i.e. 'Appli­ca­tion URL' or Key­words default or hid­den as you see fit.
Rolled out in hours — no server instal­la­tion required
Sim­ple train­ing ses­sions with account admin­is­tra­tors are done via tele­phone, webi­nar or office vis­its. With no server instal­la­tion required you'll be up and run­ning in a mat­ter of hours, and with a wide range of video and writ­ten train­ing tools plus the full sup­port of our indus­try renowned sup­port desk, you don't need to worry about imple­men­ta­tion time or weeks spent set­ting up systems.
Huge net­work of job boards
Over 1000 boards have already been added to our net­work. Not only that but if you sub­scribe to one that isn't we'll add it within 14 work­ing days (on receipt of API docs). Don't for­get to ask about post­ing to your own website!
Inte­grate eas­ily into your exist­ing systems
Adpost is con­fig­ured to work with all the lead­ing recruit­ment Front-Office sys­tems, and can eas­ily be added to bespoke sys­tems using our open API. Fully com­pat­i­ble with CV parsers such as Dax­tra and Burn­ing Glass, mod­ules to con­nect to sys­tems like iPro­file, and an easy hook-up to post adverts directly into your own website.
Fully cus­tomis­able — straight out of the box
Exten­sive admin­is­tra­tion area allows you to cus­tomise the work-flow to give your team the post­ing ser­vice they want. Enable/disable fea­tures such as spell check­ers, pro­mote users to team lead­ers, and tweak the way your users post into the dif­fer­ent job boards.
Adpost saves you time, money and improves effi­ciency. Like all idibu prod­ucts it is fully cus­tomis­able and can be adapted to meet your busi­ness' needs.
Related links: job post­ing soft­ware, advert dis­tri­b­u­tion, appli­cant track­ing sys­tems, CV search, appli­cant screen­ing.